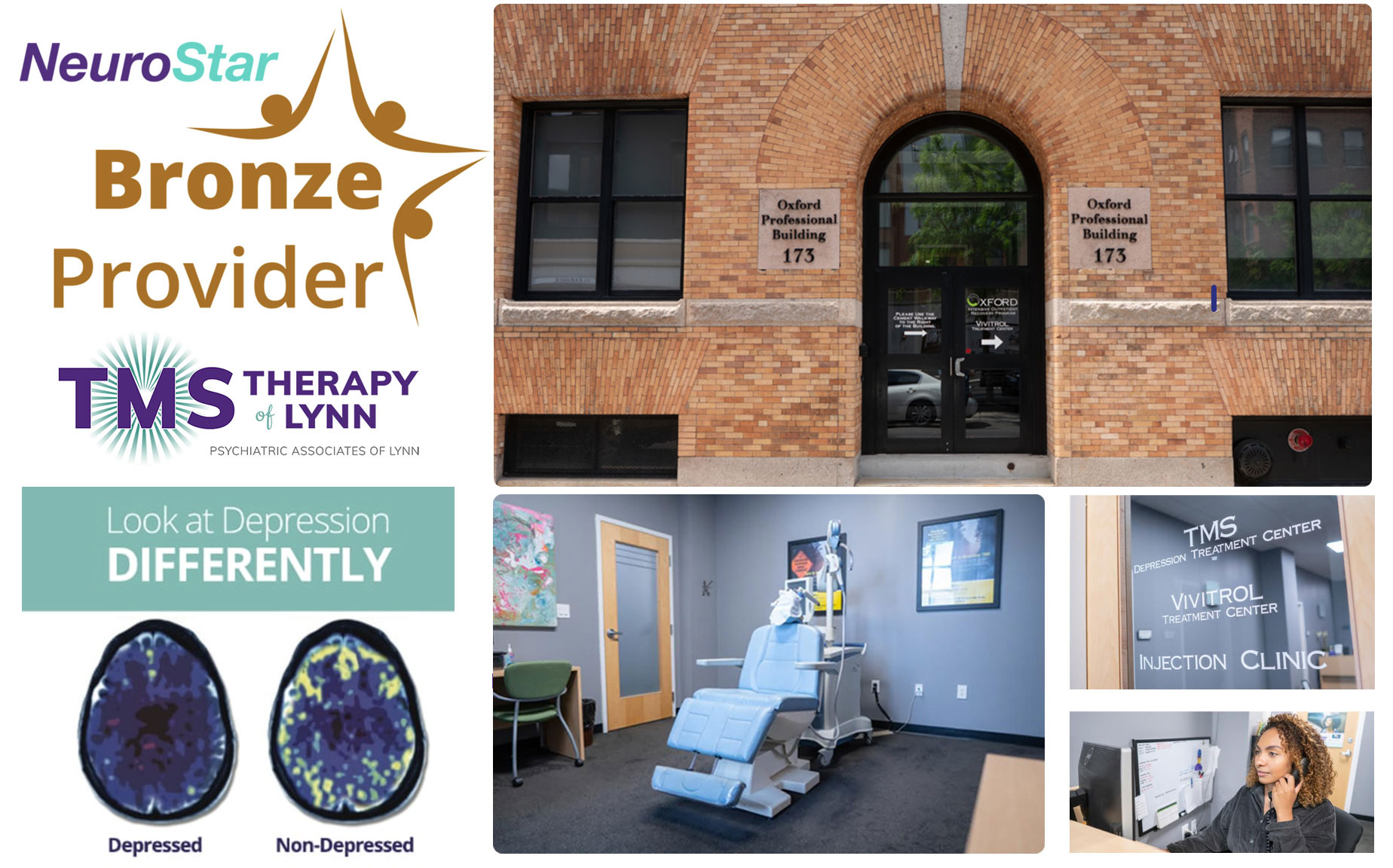 TMS Therapy of Lynn MA
Our goal at TMS Therapy of Lynn is to effectively treat refractory depression for patients not able to benefit from psychopharmacological management.

We specialize in TMS Therapy for Treatment of Depression using NeuroStar Advanced Therapy (TMS).
NeuroStar Advanced Therapy (TMS)
NeuroStar uses transcranial magnetic stimulation (TMS) to target key areas of the brain that are underactive in people with depression. It is not ECT (electroconvulsive therapy).

While the exact cause of depression is not known, the leading scientific theory is that it is caused by an imbalance of the brain's neurotransmitters, which are chemical messengers that send signals between brain cells.